Bluespark has been building involved in the web since 2000, our main speciality is interactive online applications. Some of our recent work below:

GoodSign - Digital eSignatures
KLCK - classifieds for electronics
Chair Bro - online furniture classifieds
Mix Foundation - e-commerce site for Mix Foundation
Inov-8 solemate - A powerful shoe advisor tool for Inov-8 NZ.
Facebook: Under The Mountain - Take a photo and be transformed.
Web09 - A large web conference run by Bluespark in Auckland
Phone Finda - Website for users of Phone Finda, login and find your iPhone
Olay For You - Built for Olay, this site recommends Olay products for women
Tweetr - An advanced Twitter client for iPhone promotional website
Garage Sale CHCH - Bluespark helped raise over $11k for the Christchurch EQ.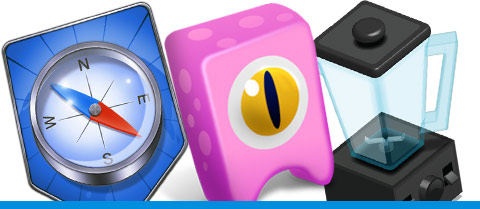 MAC - APP STORE
OUR RECENT WORK
Recently published to the Apple Mac Store you can find:

Incognito 2 - A powerful web browser designed around protecting your privacy.
Kiosk Monster - Save websites offline and view them fullscreen and/or kiosk style.
Winmail Extractor - Convert winmail.dat email attachments into real files


Bluespark has been making iPhone applications since the first day of the iTunes App Store launch in 2008. A selection of these application below:

Oracle Octopus - A database powered decision maker from an Octopus
Heart Monitor - Detect your heart rate using your iPhones microphone.
BNZ Term Invest - Developed for the BNZ, a great Term Investment calculator.
Tweetr - Send Twitter tweets in the future to maximise their exposure.
Phone Finda - Quickly send a loud sonar sound to your iPhone to quickly find it
Juice King - A colour mixing fruit and blender game (in development)
Mini Mortgages - Mortgage visualisation tool

---

email
John Ballinger
| ph 021 438 564 @ 2 Stuart St, Ponsonby 1011, Auckland.