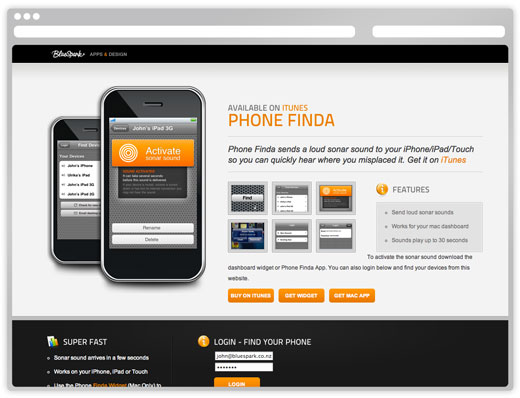 PHONE FINDA
Push Notifications PHP MongoDB User Admin Mac App Dashboard Widget Photoshop view
The Phone Finda website is used to promote the iPhone app of the same name [Phone Finda], users can download the Mac Phone Finda client, the dashboard widget and for PC users they can login to the site to find their iPhone.

Phone Finda runs on RackSpace hardware which is rock solid and provides the ability to the scale if required with either hard drive space or processing power.
---

email
John Ballinger
| ph 021 438 564 @ 2 Stuart St, Ponsonby 1011, Auckland.