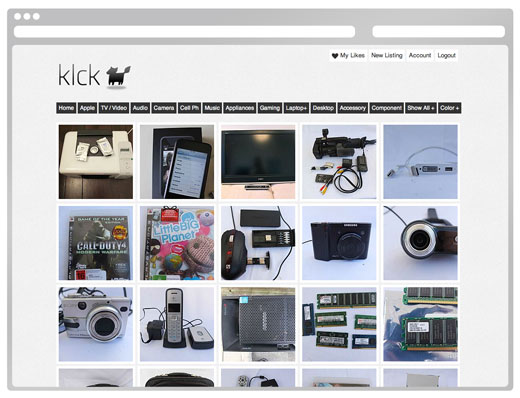 KLCK ONLINE CLASSIFIEDS
PHP MySQL RedBeanPHP Smarty view
KLCK is the place to buy and sell electronics online. It makes selling items online fun again by removing anonymous users names and publishing all details of how to contact the seller. Serious buyers can simpler call the seller and sort all questions out over the phone, or email the seller directly.
Launch > KLCK online classifieds
---

email
John Ballinger
| ph 021 438 564 @ 2 Stuart St, Ponsonby 1011, Auckland.