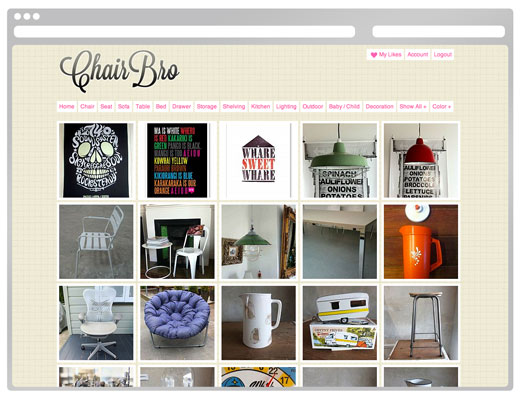 CHAIR BRO FURNITURE CLASSIFIEDS
PHP MySQL RedBeanPHP Smarty view
Chair Bro is the place to buy and sell furniture online. It has been designed so that it is very clickable, where users can quickly click around the site to find content quickly and find information easily. The site is trying to fill the void where there are so many furniture shops online in New Zealand but they are very hard to find and the quality of each site varies immensely. Finally the images on Chair Bro is large and very detailed, allowing the person browsing the site to instantly see more images by simply scrolling down the page.
Launch > Chair Bro furniture classifieds
---

email
John Ballinger
| ph 021 438 564 @ 2 Stuart St, Ponsonby 1011, Auckland.